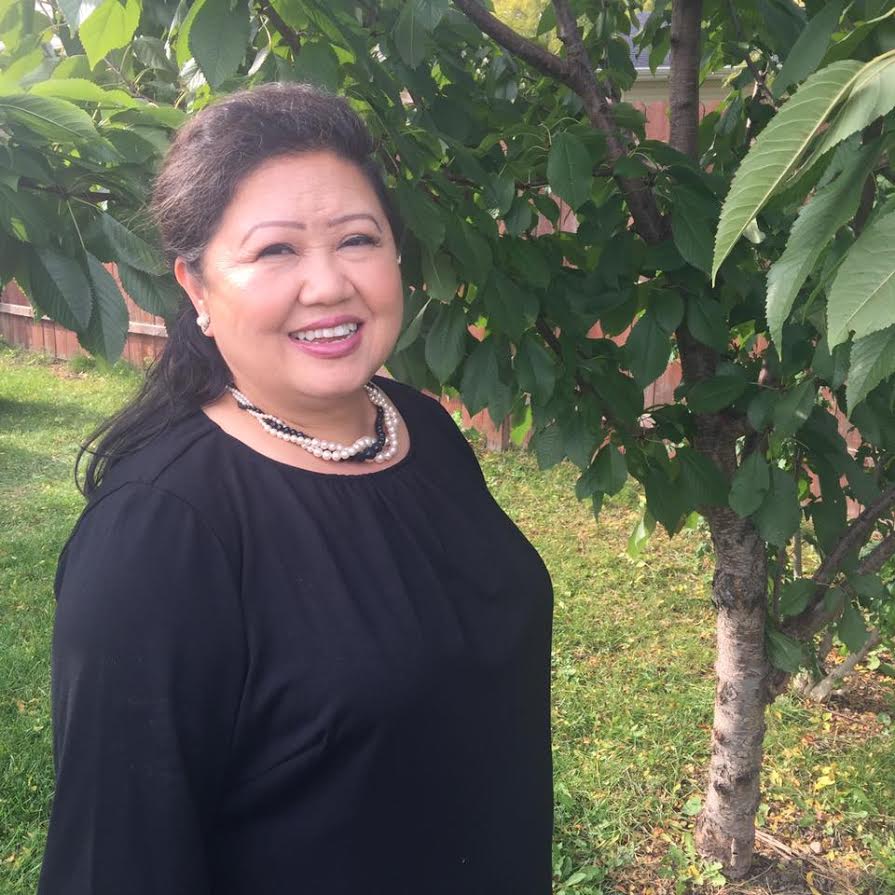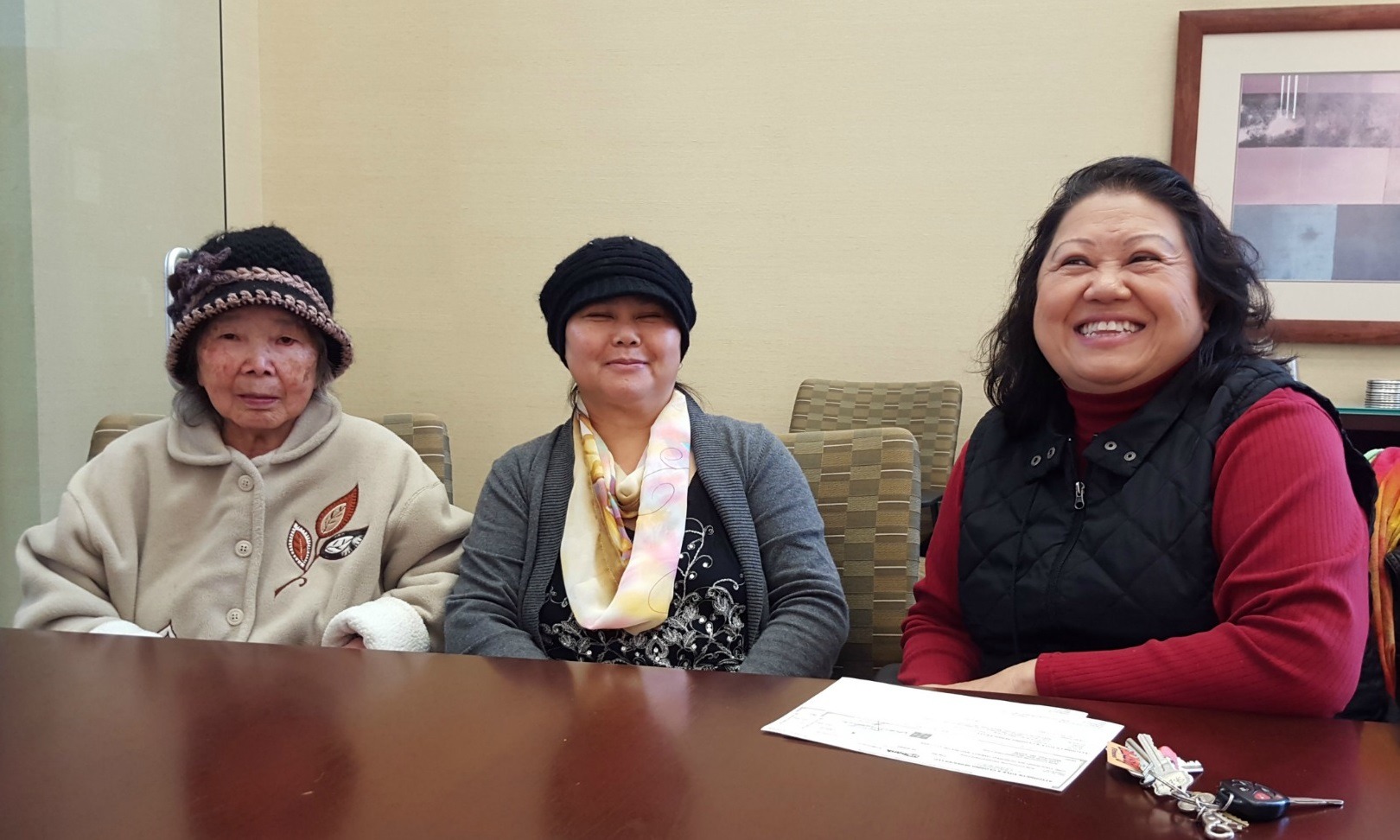 Blia and new ACTS Homeowners.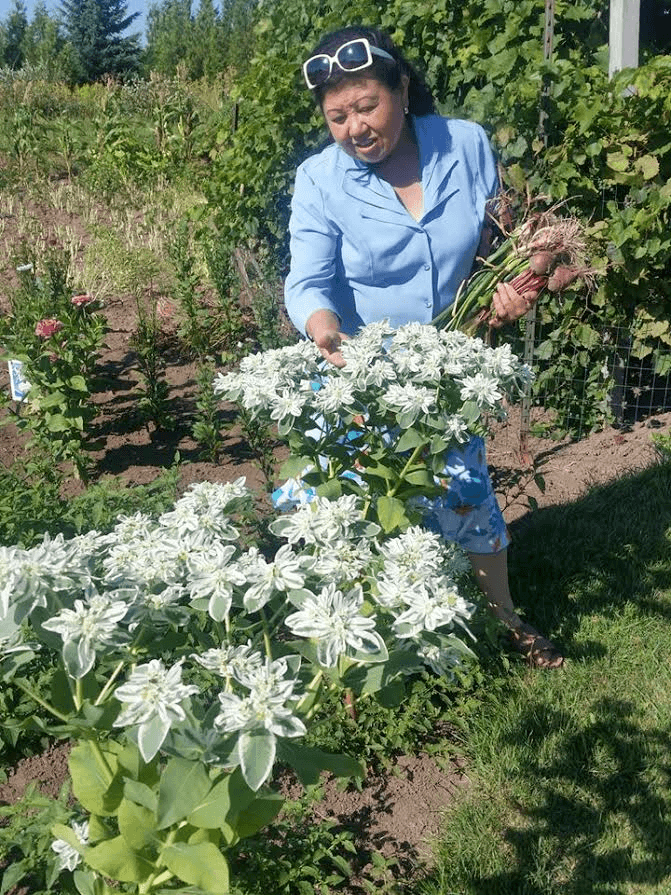 Blia farming at her central city Milwaukee home.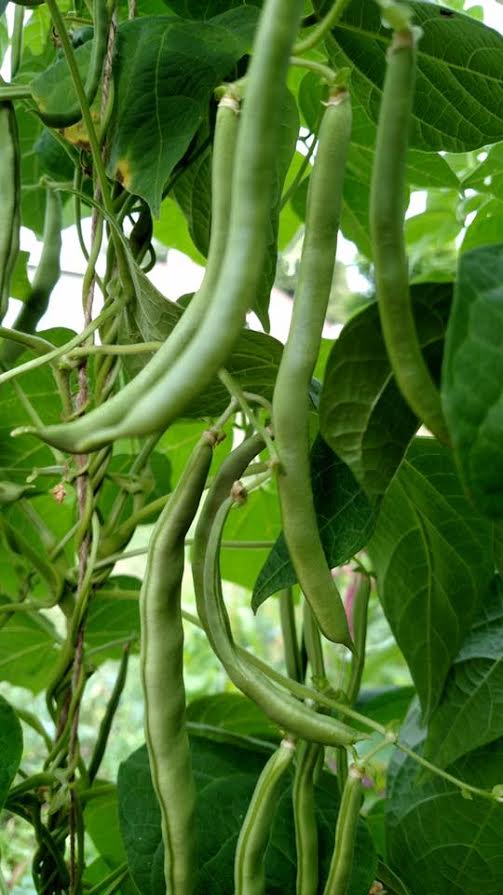 Homegrown green beans cultivated by Blia.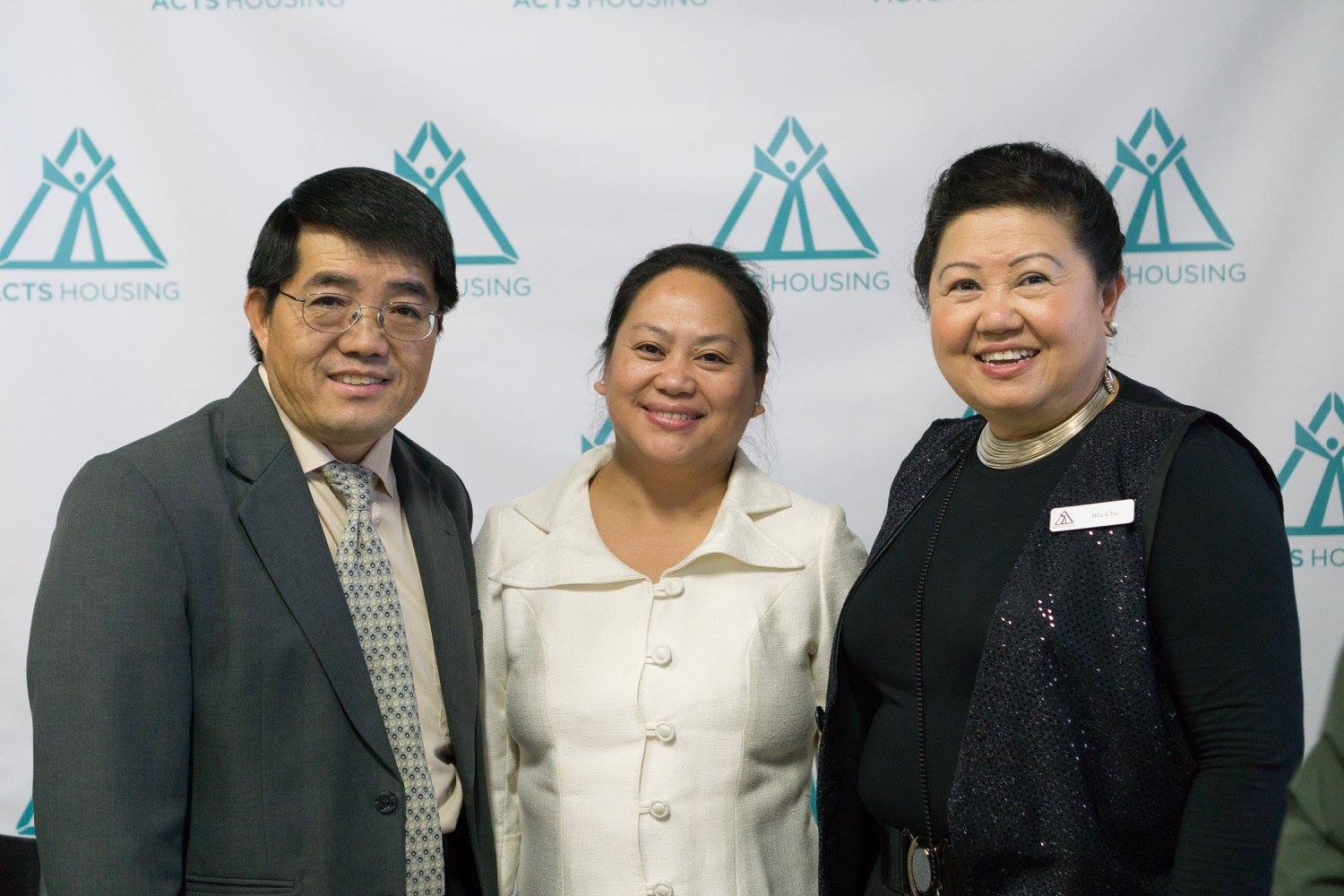 Blia with ACTS Homeowners Pastor Lee and his wife at the ACTS Longest Table 2016 Event
In 1993, Blia heard about members of her church purchasing homes from the City of Milwaukee for only $1, condemned foreclosures that they rehabbed. Blia already owned a home, but she was interested: "I thought, $1, that's a pretty good deal, I can do that." Now, 23 years later, Blia is retiring as an iconic figure in ACTS Housing history after helping 792 families become homeowners.
Blia called ACTS Housing co-founder John Worm about one boarded up house, but $1 homes were not available to existing homeowners. Since Blia and her husband were church leaders, she knew a lot of people who would be interested in the home and she made some calls.
So many families came to see that first foreclosed house that John asked Blia if she wanted to get into real estate, helping other families purchase and reclaim homes. She agreed, and the rest is history.
When Blia first started at ACTS, she had very little formal education, having not finished high school or even used a computer. She credits her success to the guidance and support given to her by John Worm, who encouraged her to first learn the skills needed for the position, and later to study for her real estate license. John, on the other hand, explained, "I learned more from Blia than she could ever have learned from me."
Blia has loved being a part of ACTS Housing because she feels that she makes a genuine impact on the lives of the families who she works with: "I like to encourage people to buy their own home, so they can stop calling landlords, take control of the situation, and just fix any problems themselves."
Through selling homes to families in the central city, Blia feels that the neighborhood is improving. She explains how when she first moved to Milwaukee, there were not many people in the area who owned their own homes. Now she has sold nearly 800 homes in ACTS' Central neighborhood to families who make it a better place. She tells families she will call them if another house on their block goes on the market: "That way," she says, "they can know that they will have good neighbors, and help watch for each other's homes."
Blia has two main goals for retirement: travel, and farming. She wants to travel all across the world to learn about the different farming techniques that fellow Hmong refugees are using, including: Alaska, to learn how to catch fish with nets in the north Pacific; Australia, to visit a giant banana farm she saw on YouTube, run entirely by Hmong refugees; and to French Guyana, where other Hmong people are farming on land that everyone else said could not be cultivated. Perhaps the most interesting thing Blia plans to do in retirement is to raise chickens in her Milwaukee backyard: "In Laos, a farmer without any animals is not a farmer- so if I only farm vegetables, I am not complete as a farmer."
ACTS is thankful for Blia's 23 years of service. If she applies even an ounce of the tenacity, compassion, cunning and dedication she's shown at ACTS to her retirement activities – Watch out, Milwaukee may soon be overrun by chickens.