BLIA'S ROSEGOLD RETIREMENT PARTY
Blia Cha is Retiring - she will be missed!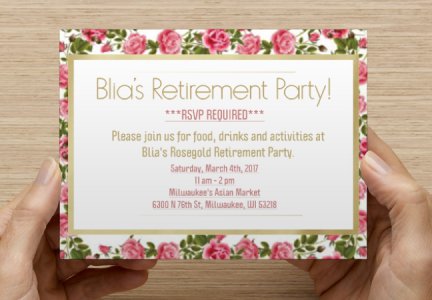 RSVP FOR BLIA'S RETIREMENT PARTY WITH THE FORM TO THE RIGHT
After 25 years at Acts Housing, our beloved Blia Cha is retiring. Please join us as we celebrate her work supporting families in homeownership.
Saturday, March 4th, 2017 from 11 am – 2pm
at the Milwaukee Asian Market
6300 N 76th St, Milwaukee, WI 53218 (see diagram below for entrance & parking instructions)
Rosegold theme, semiformal attire (optional)
FILL OUT THE FORM TO THE RIGHT TO COMPLETE YOUR RSVP!