Our work enabling low-income homeownership for the last 20 years proves that homeownership is possible and transformative for families even in Milwaukee's most challenged neighborhoods. Each year, ACTS helps over 100 families buy and rehab their own homes.
Each time we do, the city of Milwaukee gets a little bit stronger.
Learn More
ACTS makes it possible for low income families to become home owners. We provide financial counseling, real estate brokerage, rehab expertise, and through ACTS Lending, Inc., rehab loans, so that low income families can viably purchase a home and make it safe and livable.
For us it's not just about housing. Our job is to make sure all Milwaukee families have the opportunity to transform their own lives and take a stake in our city's future.
Just ask the many families ACTS has helped into homeownership.
Learn More
Most city-owned tax foreclosures can be purchased for $3500. When we hold open house events for some of these properties we can attract as many as 200 people. Once inner-city families realize home ownership is a possibility for them, they sacrifice to get prepared for the opportunity.
Families who purchase these homes save hundreds of dollars a month compared to what they previously paid in rent. With a median household income of $2200/month, many ACTS families used to pay half their income on subpar rental housing. After becoming homeowners, we witness parents using their savings and equity to pay for needed medical care, send their kids to college, or fund small business ventures.
Most of our families roll up their sleeves and pour sweat equity into their new home. Families who commit to the hard work that reclaiming a vacant, vandalized, foreclosed property requires are often working multiple jobs and spend the rest of their time working to make their new home safe and code compliant.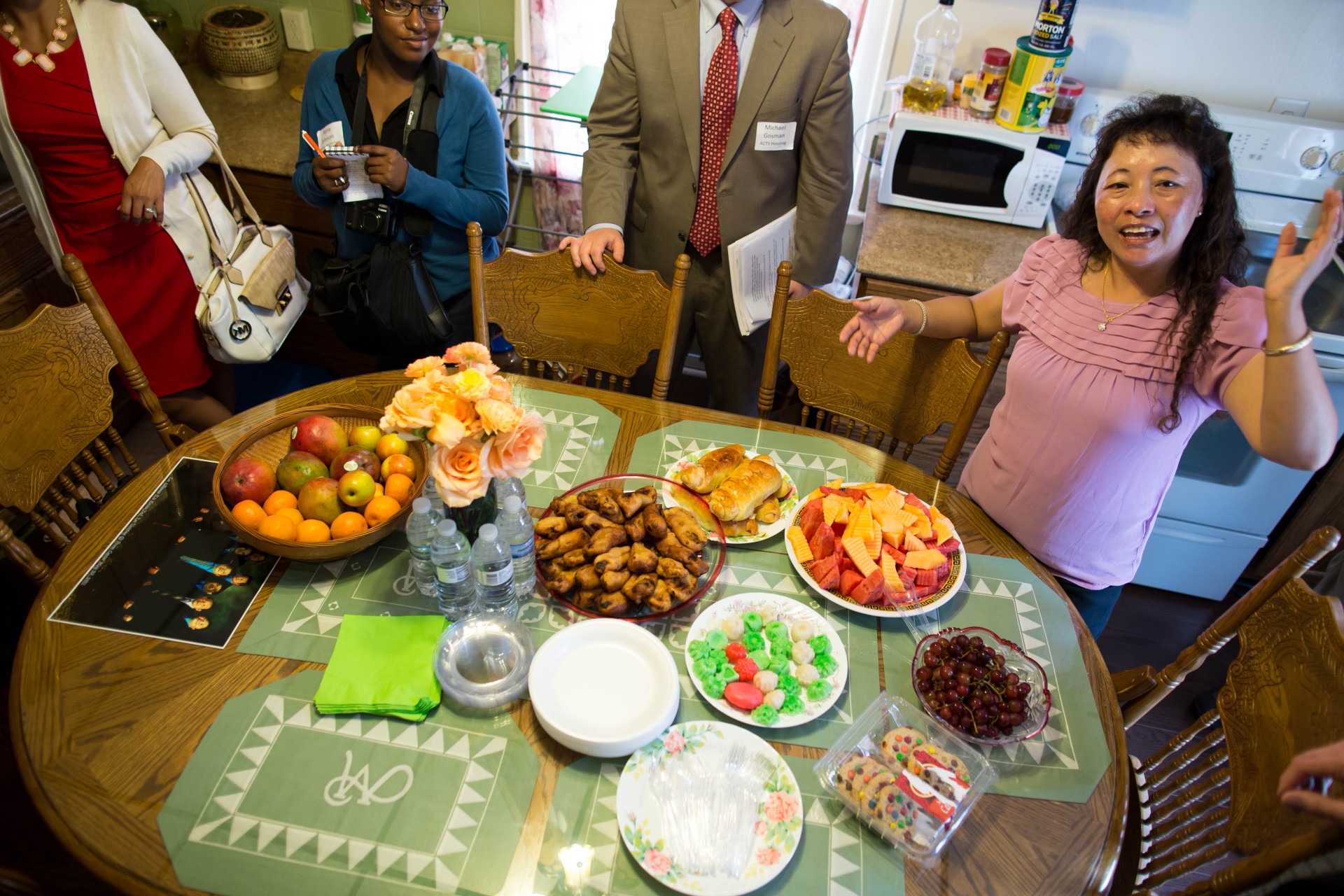 ACTS homeowners are known for their hospitality…join us as we emulate this hospitality at Milwaukee's longest neighborhood table! Over 200′ of table to fit as many ACTS Housing supporters, leaders, and neighbors as we can. Enjoy appetizers from ACTS Housing's neighborhoods, a family style meal and dessert. Includes an open bar, raffle, and other activities. Find your spot at the table today…
ACTS Longest Neighborhood Table Event
September 22, 2016, 5:30 pm – 11:00 pm
UWM Kenilworth Building (1915 E Kenilworth Pl, Milwaukee)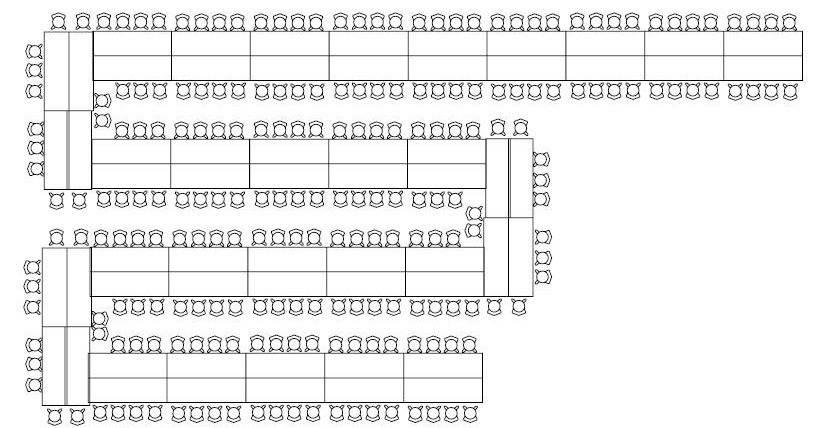 A sample diagram of the longest table
Patryce
"I feel proud, I feel accomplished, I feel strong, I feel a lot of different things at one time. I think I feel like I did when I graduated. This is mine and nobody can come take this. I did this."
Florencia & Florencio: New Homeowners
"It is an excitement and emotion so big, I can't explain it. I sometimes still can't believe we own this home…"
The Lee Family's Hospitality
Witnessing a family's success reminds us why we do this work.
Our Stories
ACTS families work hard to attain safe, affordable homes. Click below (left) to read our families' stories. Click below (right) to read tips on homeownership and rehab from the ACTS team.
Asian

21%

Black

28%

Latino

43%

White

8%
Staff Feature: Brenda Brown
"I have no fear about what my purpose in life is. I'm very clear on what my assignment is – it is to serve others…"
Big Thanks to former Board President Ben!
Ben is resigning from the ACTS Board of Directors, but will remain an advocate for ACTS Housing's mission. Read his farewell letter.
Don't be scared to own a home: Coretta explains why
"Home ownership is a journey, and every journey begins with the first step…" ACTS Realtor Coretta Herring explains why you should not be scared to own a home.
Thank You to our Generous Supporters
Watch ACTS' Latest Videos