Start here!
Welcome to Virtual Homebuyer Orientation, the first step in your homeownership journey with Acts Housing. As with our in-person Orientations, we ask that you fill out this registration form prior to accessing the video.
After you've submitted your registration form, you'll be directed to our virtual orientation video. Please watch the video before reaching out to our Homebuyer Counseling department. Here are answers to a few questions you might have.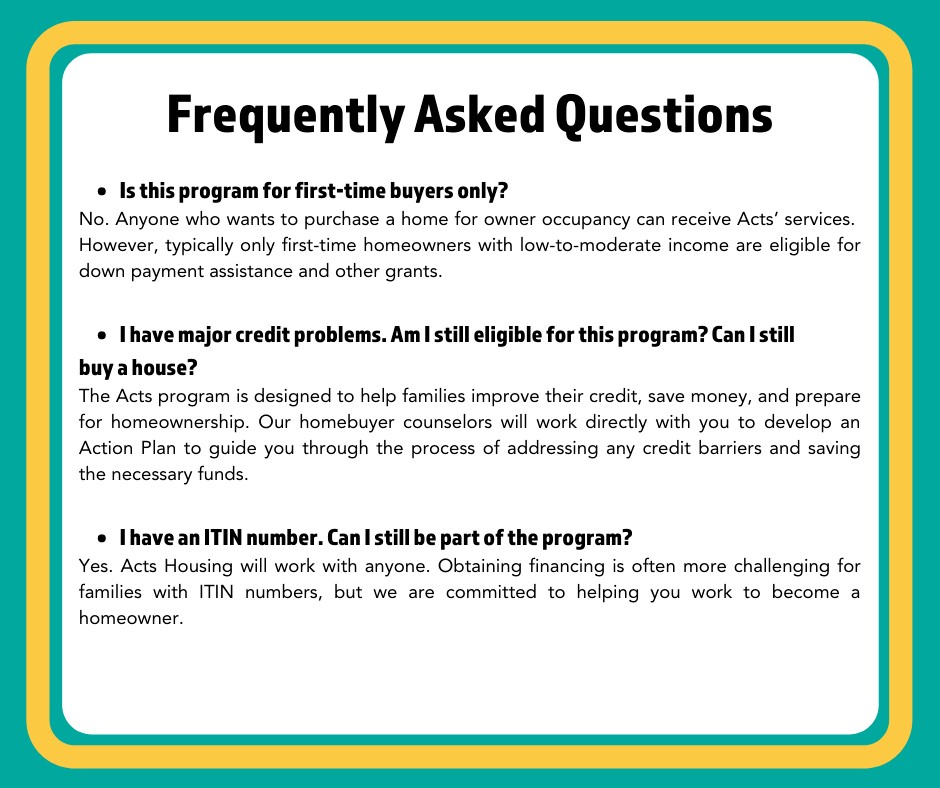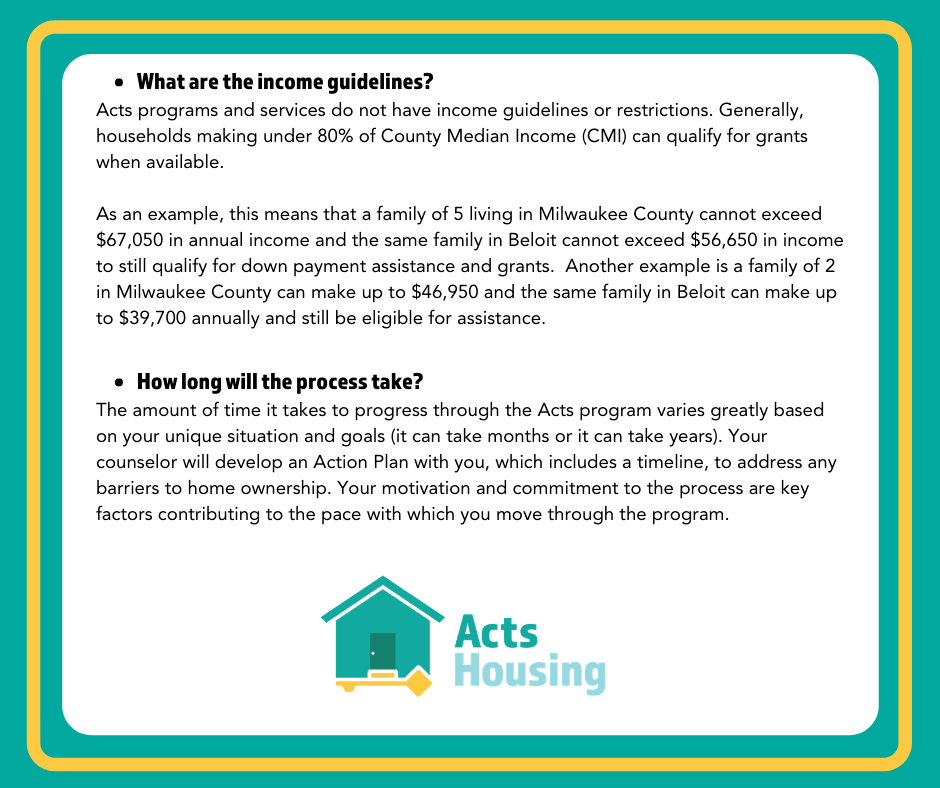 ---
Thank you to our generous Homebuyer Orientation Sponsors!